Premium 65+ Best Divi Child Themes & 60+ Divi Layouts collection At One of Top Divi Marketplace
150+ Divi Products
Our Best Divi Child Themes , Divi Layouts , free divi themes makes building your websites faster and more efficient. Join over 10000+ Customers that gets benefit from our divi products ! Build unlimited websites for your clients using membership plan. Join Us Today !
Membership
Check Our Collection
If you're looking for a child theme to build any type of business website, then take a look at our 65+ Divi Themes.
Get Premium & Free Divi Themes Today !
Latest Divi Package Deal & Divi Layouts Bundle
We design 100% responsive, unique and beautiful divi module designs of all kind and in all niche.
Get 100+ Divi Products Access On Both Membership Plan
Yearly Access Membership
$ 199.99
Lifetime Access Membership
$ 349.99
We create Divi Freebies Every Friday, 35+ Free Divi layouts & Free Divi Child Themes design available, you can mix and match individual page layouts to create a truly unique Divi website customized to your needs. Join the newsletter to get notified whenever we create Divi Freebies.
Join the newsletter to get notified whenever we create Divi Tutorials & Blog , latest Divi news, updates and more !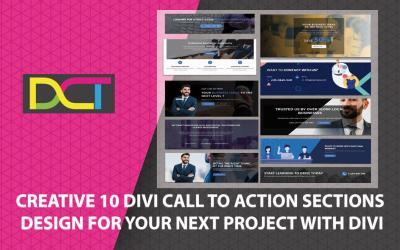 In this Divi tutorial, we'll be showing you how to create a vibrant CTA section using Divi . perfect for your Business Base Divi Theme design plans that just may surprise you.Today We are sharing a step by step tutorial Simple and Attractive Creative Divi Call To...