About Us
Custom Divi Themes & Plugins Developments
Around Three years ago, We started this journey with our web design agency, Unicron Infosystem. Since then, We have been creating websites exclusively through WordPress, and We've used basically every theme out there. However, about 1 years ago, We began working with the Divi theme from Elegant Themes and we just fell in love with it; haven't used any other theme since. Over the years, We have learned a lot about the Divi theme and I now develop Divi child themes which you can buy at the Elegant Marketplace.
Our child themes are used by hundreds of Divi users around the world.We are a professional and creative website designer and developer. Our Company can handle all sort of IT Projects, no matter how big or small or complex it is.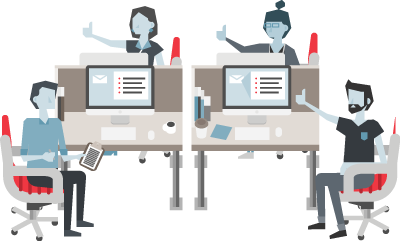 We have an experienced team of web designers, web developers and search engine marketing professional to develop complex web solutions. We specialise in high quality design projects. We help to build businesses from scratch with creative design solutions.We are known for being innovative, motivated, and fearless. Our processes are built and fine-tuned to cater to this niche market. We take full responsibility of the projects we do, making sure our clients get peace of mind. We are as easily approachable as your in house staff.We vow to quality has always been our focus. We specialize in delivering great results on time. Besides Divi Child Themes & Plugins, we offer custom WordPress design and development services.
What We Think Today World Thinks Tomorrow ?
We are a team of young, enthusiastic and creative designers and developers. Over the last 3+ years, we have mastered the art of building WordPress products. We actively contribute to WordPress Core, Translations, Testing, Meetups and WordCamps.
Our Style Comes Straight From Soul?
Our goal was to make the process of creating a website easy, straightforward and affordable. The same mindset is applied to our latest themes as well. Today the company has over 15 employees spanning across three different continents.